Kansas City, MO Psychologists

Julia Flynn, MA LPC

Therapy for Individuals and Couples

My clients walk away feeling more self-assured and independent. They learn to define and create success for themselves. They become free to make choices, figure out their best options, and find inspiration.

You don`t have to feel uncertain.

You can regain your sense of confidence.

I can help.

You can define what success means for you.

I know you want that freedom!

Let`s chat for a few minutes and see if you want to find out what you can do to empower your life in positive ways. I can help you make decisions that give you more to living your life feeling strong and confident!

Call for a FREE 15 minute Consult before scheduling an appointment!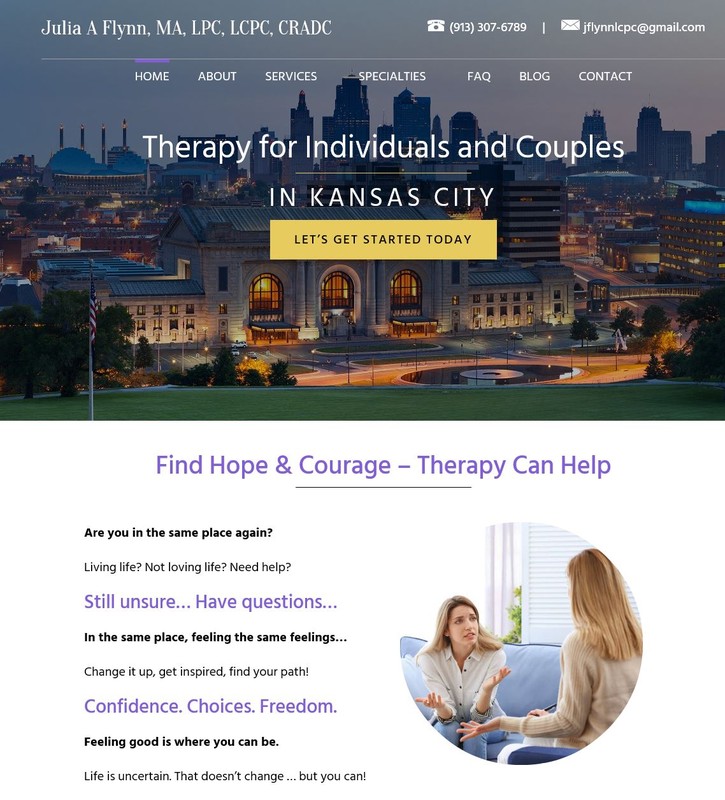 121 W 63rd Street, Suite 209, Kansas City, MO 64113