Bozeman, MT Orthodontists

Hansen Orthodontics
Kristian Hansen, DDS
When you want the perfect smile, trust Dr. Kristian Hansen to bring the results you have been looking for.

Dr. Kristian Hansen has been practicing dentistry, specializing in Orthodontics, for the Bozeman areas, for over 18 years. Dr. Hansen is dedicated to providing excellent individual care for all his patients.

Dr. Hansen cares for children and adults.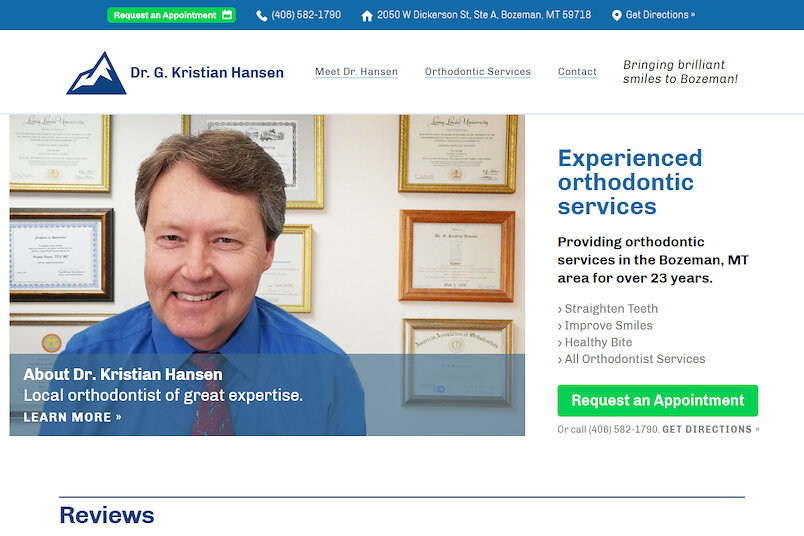 2050 W Dickerson St # A, Bozeman, MT 59718