Glendale, CA Orthodontists

Smile Dental Practice
Edik Haghverdian, DDS
As an expert premier provider of Invisalign aligners, we can help you straighten your teeth with this discreet, modern method. Dr. Edik Haghverdian has extensive experience offering various forms of Invisalign including Invisalign braces, Invisalign Lite, and Invisalign i7.

We`re here to help our patients achieve their dental goals and dream smile. Contact our office today to schedule your next dental visit at our Glendale Dentist office.

New Patients Special:
$1000 off for Invisalign!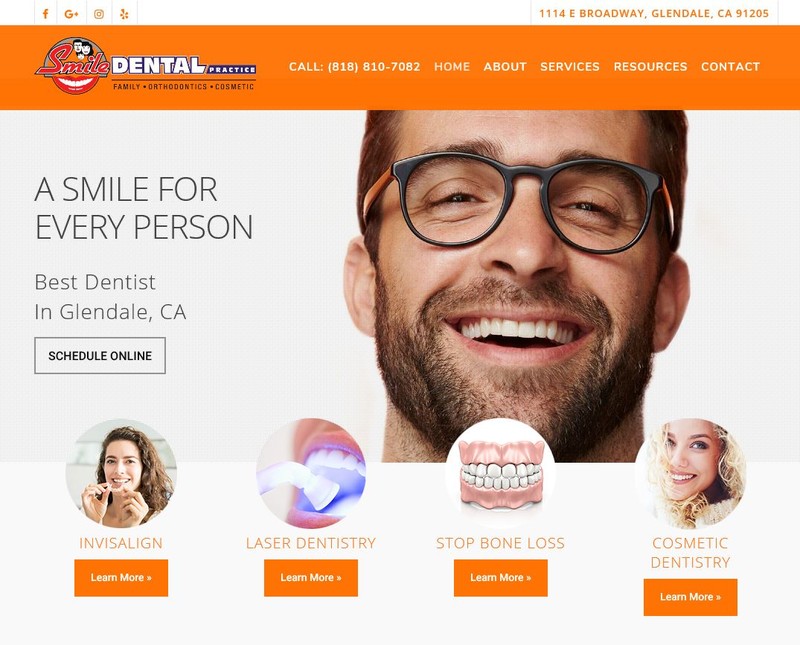 1114 E Broadway, Glendale, CA 91205