Alpharetta, GA Implant Dentists

S.J. Pausa, DMD Oral & Maxillofacial Surgeon
Dental Implants
S.J. Pausa, DMD
Dr. Sergio Joseph Pausa, D.M.D., M.S. is a native of Atlanta, GA, where he attended Woodward Academy High School. He completed his undergraduate degree at the University of Georgia and his graduate degree at The Medical College of Georgia in 1989. He completed a 2-year residency in Hospital Dentistry at the University of Alabama at Birmingham, followed by a 4-year residency in Oral and Maxillofacial Surgery at The Medical College of Georgia in 1995.

Dr. Pausa has been in practice since 1995, associating in a two-surgeon practice in Birmingham, AL for three years before returning to his home state in 1998. Dr. Pausa provides a wide range of Oral and Maxillofacial services with emphasis in dentoalveolar surgery, wisdom teeth removal, implants, bone and soft tissue reconstruction, facial trauma, oral pathology, general anesthesia and IV sedation. He and his staff are certified in Basic and Advanced Cardiac Life Support to assure preparedness and safety to all patients.

He attends lectures, seminars, and continuing education throughout the year to stay abreast of developing trends and advancements in the field of Oral and Maxillofacial Surgery. Presently residing in Cumming, GA, his other interests include spending time with his wife, Angela, and their 5 children, and serving the needs of their church and childrens` school.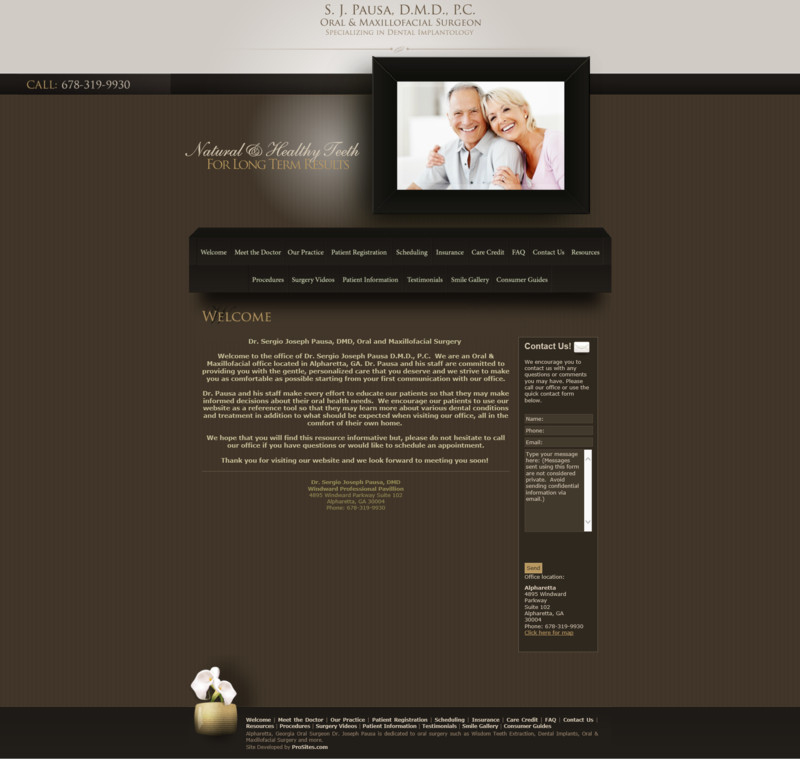 4895 Windward Pkwy # 102, Alpharetta, GA 30004