Flushing, NY Dentists

Preferred Dental Care
Shilpa Trivedi, DDS
We will do everything possible to exceed your expectations, and keep you and your entire family coming back for a lifetime of dental care. We offer many types of dental service from regular exams and dental cleanings to professoinal teeth whitening and smile-improving cosmetic dentistry. We even offer smile restorations such as dental crowns or dental implants, making Preferred Dental Care your one-stop home for total oral health in Flushing, Queens New York.

We have a widely-diverse, ever-growing team of dentists and staff that speak English, Spanish, Chinese, Korean, and Punjabi.

For your convenience, you can give us a call and ask to talk with someone who speaks your language.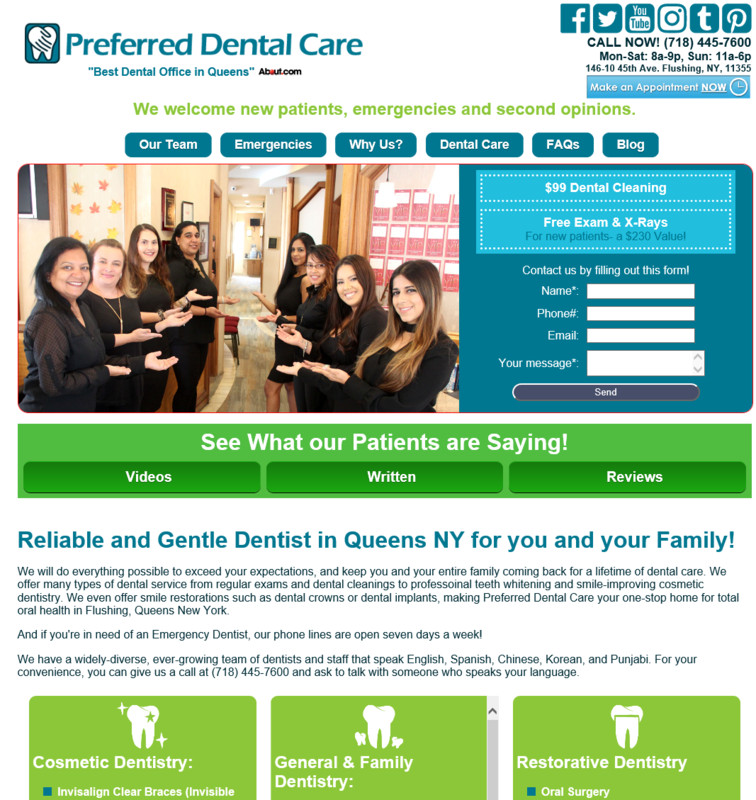 146-10 45th Ave, Flushing, NY 11355