Nampa, ID Dentists

Family Dental Center
Scott Gardner, DDS
Nampa Dentist - Family Dental Center - Dental Care Nampa, ID 83686

Scott R. Gardner, DDS

Earning his doctorate from West Virginia University, Dr. Gardner has been practicing dentistry for over 13 years. Staying up-to-date on the latest advancements, Dr. Gardner is a member of the American Dental Association, the Idaho State Dental Association, the Western Treasure Valley Dental Society, The WhiteCap Institute & the Crown Council.

Outside the office, Dr. Gardner likes to spend his time with his wife, Andrea, and their five children, Nathan, Katelyn, Kaden, Connor and Makayla. He enjoys the outdoors with activities like skiing, wakeboarding, fishing, hiking and camping.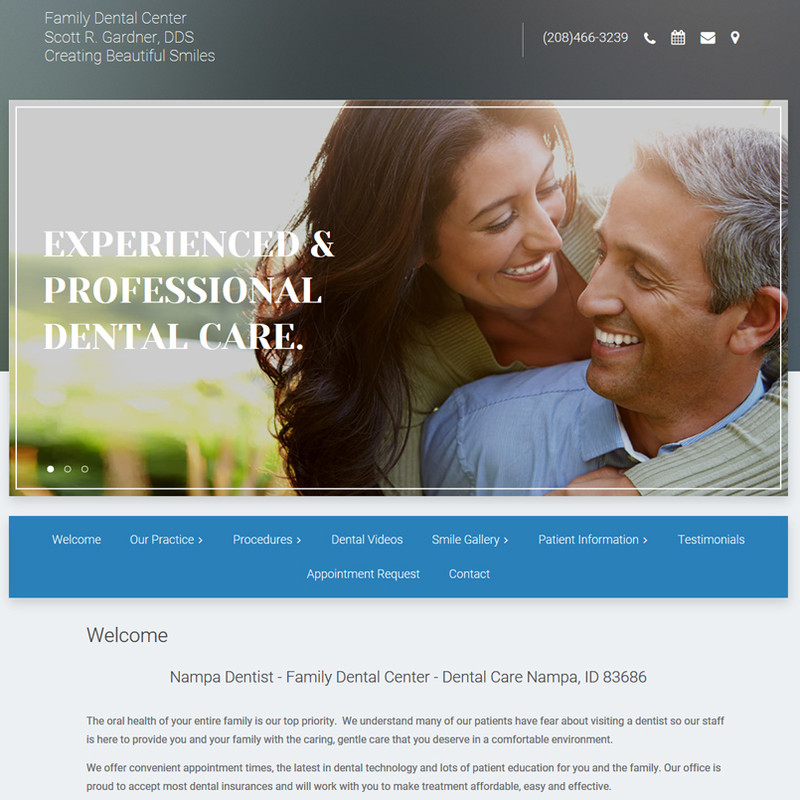 2065 12th Ave Rd, Nampa, ID 83686