Vista, CA Dentists

Sycamore Dental

Gita Sarkaria-Englert, DDS
Jon Englert, DDS

When you visit the Dental office of Dr. Sarkaria and Dr. Englert your smile is our top priority. Our entire team is dedicated to providing you with the personalized, high quality dental care that you deserve.

We are proud to offer Solea Laser Dentistry! Solea is a powerful dental laser that replaces the dental drill in the majority of procedures in our practice. This means virtually no pain, vibration, or noise and most likely skipping anesthesia!

We also offer Same Day - Same Sitting Crowns!

We`d love to answer any questions you have, give us a quick call to schedule your appointment today!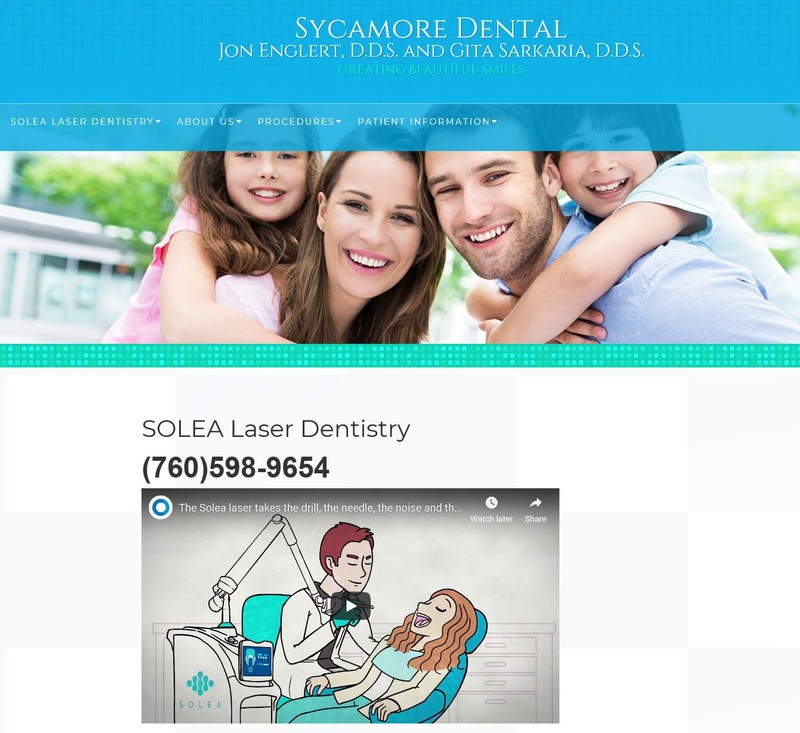 906 Sycamore Ave. Suite,200, Vista, CA 92081