Ferndale, WA Dental Implants

Implant & Periodontal Clinic

David A Baker, DDS, MSD
Payam Matin, DMD, MSD


1000+ 5-star reviews.

17,000 implants placed, experienced.

Emergency appointments available
We don`t want your toothache to get worse.

Wisdom teeth removal, sedation options.

Using Straumann Dental Implants, the best in the world.

A successful implant should last forever, choose the best for yourself.

Our team has 20 years of experience to help guide you to the result which fits your individual situation.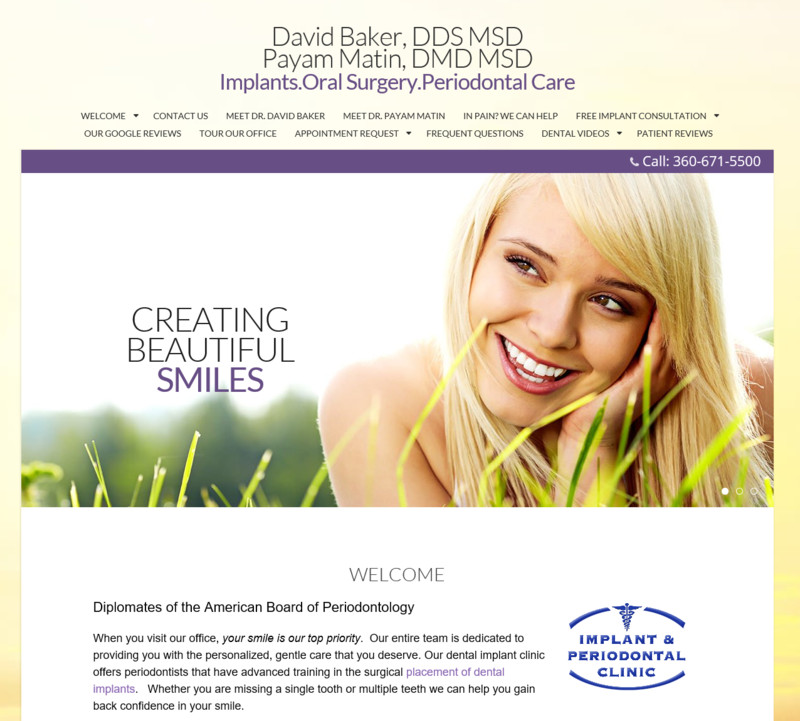 3628 Meridian St # 2c, Bellingham, WA 98225