Tucson, AZ Chiropractors

Tucson Chiropractic Spine & Injury Center
Alan D Cross, DC
Tucson Chiropractic Spine & Injury Center emphasizes the importance of improving your health in an effort to reduce the risk of pain and illness in the first place. Given the option, most people would prefer to be healthy and avoid illness if possible, and chiropractic care can help those people achieve their health and wellness goals.

Chiropractic care offers a unique way to provide pain relief for many types of pain and conditions, including back pain, neck pain and more!

We will do our best to accommodate your busy schedule.
Schedule your appointment today!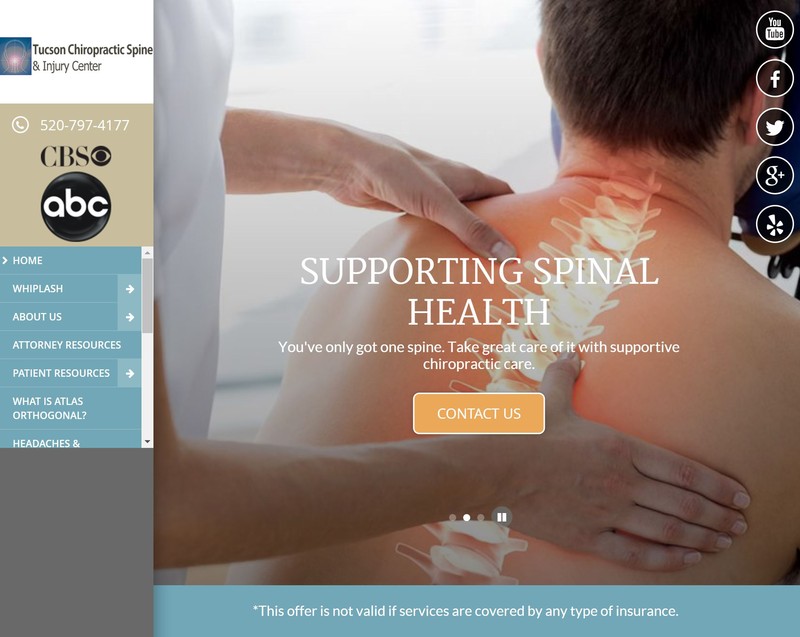 6595 N Oracle Suite 135, Tucson, AZ 85704